HP DesignJet T730 36in and Its Nifty Capabilities
Printers are some of the machines that are very critical for smooth running of any given office. The fact that there are a number of makes and models in the market today, proper understanding of the make or model you intend to buy for your office is very key. You should note different makes or models are suitable for different cases and thus may only be applicable up to certain limits. You should therefore carefully evaluate your office needs in relation to printing services and then get a printer that will meet these needs. HP DesignJet T730 36in printer is one of the printers in the market today that is believed to have the capabilities of meeting most the ordinary office needs. Being a product of a leading electronic brand, HP DesignJet T730 36in is compatible with most of the general purpose printer applications with an intuitive colour touchscreen.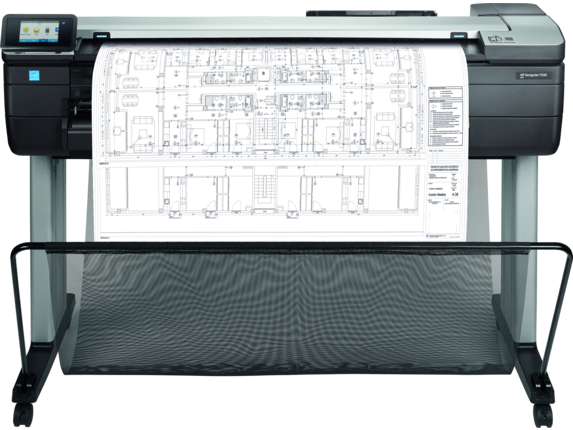 The reason why this great product from HP is recommended for most of the office operations is its capability to connect wirelessly or through WI-FI application. With this connection, cable connection within an office is minimised, the office remains neat and presentable and operation is greatly enhanced since, from one printing area, people can still print their work while on different work stations without necessarily moving around the office. Though most of the DesignJet T730 printers have very high printing speed, HP DesignJet T730 36in can do a size D/A1 in 25 seconds and have cartridge capacity of up to 300ml. Click here Gom
Some of the technical specifications that one may be interested to know while acquiring a printer include line drawings, print resolutions, ink type that is applicable with the machine, print media, applications and connectivity mode. For DesignJet T730 36in, line drawing is 25 seconds per page on size A1 and 82 size A1prints per hour. It has line drawings, rendering, presentation applications and a memory of 1GB. Regarding connectivity, DesignJet T730 36in is compatible with Ethernet, WI-FI, HI-Speed USB 2.0 certified connectors. The design is also compatible with windows, Mac printer drivers and Apple AirPrinter drivers.
You have your data on a Smartphone or a tablet and you are wondering how you get this printed? Worry not, HP DesignJet T730 36in is the way to go. Provided that your smartphone or tablet has these operating systems: Android, iOS Drivers (included) HP-GL/2, HP-RTL drivers for Windows; HP PCL 3 GUI driver for Mac OS X and Windows, HP DesignJet T730 36in will print your work. When it is in operation, the recommended temperature range is 5 to 400C and humidity of up to 80%. In other words, this machine works best in an environment that even your machine operator is comfortable working. And when you buy HP DesignJet T730 36in, what are some the things that should ensure that they are in that box? See to it you have: HP DesignJet T730 36in (if missing I wonder what you have bought), Print head, ink cartridges, printer stand, spindle, manual book, setup poster, start-up software and power cord, stuff you should get out in that box which are meant to make your printer operational. See more at http://gom.com.au/product/hp-designjet-t730-36in-printer/